Dearz! Back from our April tour
saying thank you to everyone we met
during these amazing weeks & precious evenings:
It´s been a pleasure, an adventure, a gift to perform for you.
Now trying to resettle a bit in Berlin and happy to announce that
Vincenz will join KOOKread with a few songs on May 9th.
Feel warmly invited to that special gathering.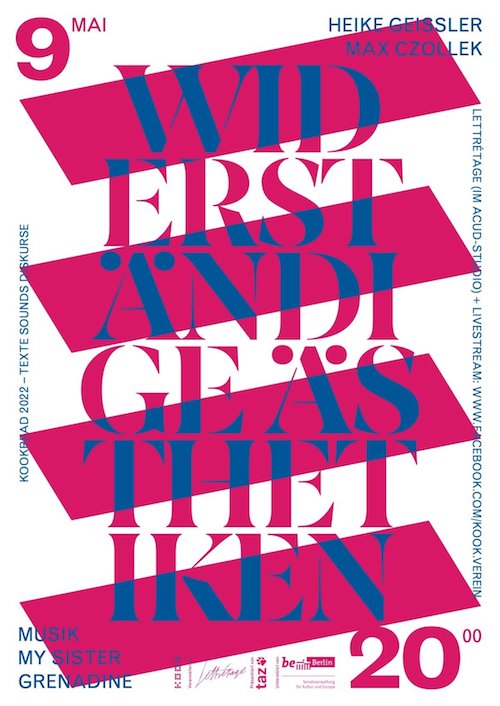 07.03.2022