my sister grenadine
news
07.04.2019

There it goes, there it goes: another beautiful music video by Leticia Simoes
for one of the songs of our upcoming album! Enjoy!


04.03.2019

we are happy to share this beautiful video by Leticia Simoes for
the opening song of our upcoming album "wounding the weather"
which will be released via Solaris Empire / Broken Silence on 3rd of May!

older news
27.01.2019

into the next year with
a pocket full of news for you:
we had beautiful concerts at the end of 2017
and great snow-covered travels in early 2018
and now have lots of sweet suprises upcoming this spring:
new band members & a new album & new tour dates near you!
Please come with us, we are happy to travel together -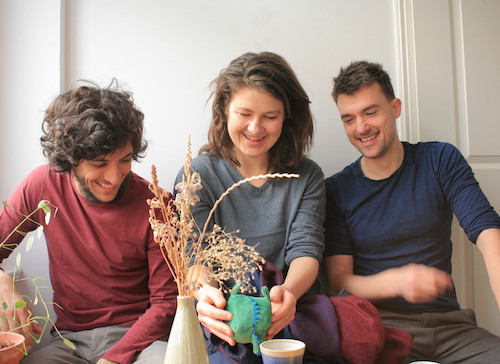 04.12.2018

Before the end of the year
we will go on tour again, so please
check the dates & places in the concert section
and come to one of the shows - we are happy to meet you!
We also published another live video from the great session with
Laura Lazzarin back in summer, yes Berlin was very warm & colourful!
Enjoy!

20.09.2018

after a beautiful tour in spring and
a couple of festival shows in summer
we just came home from a mini tour through
czech republic - quite exciting and moving months!
find new shows for the winter time in our concert section
and most of all please check out & enjoy our new live video!

12.04.2018

dear people -
we will go on tour again
after a long solemn winter with
lots of new ideas & words & sounds
and we are so happy to welcome you in
one of the places you find mentioned below!
yours grenadine*

21.01.2018

into the new year with
lots of inspiration & a few magic tricks
since we'd like to share our new state of being
as the sista grew bigger over the past few months:
so here we are, the four of us, soon to be seen
on stage at our first tour in spring -
we are looking forward to see you!

27.04.2017

so happy to announce that
we will go on tour again after such a
long time: new line-up & new songs & new adventures -
so check out our concert section & watch this lovely tour teaser!